Discover the Cliffhouse Family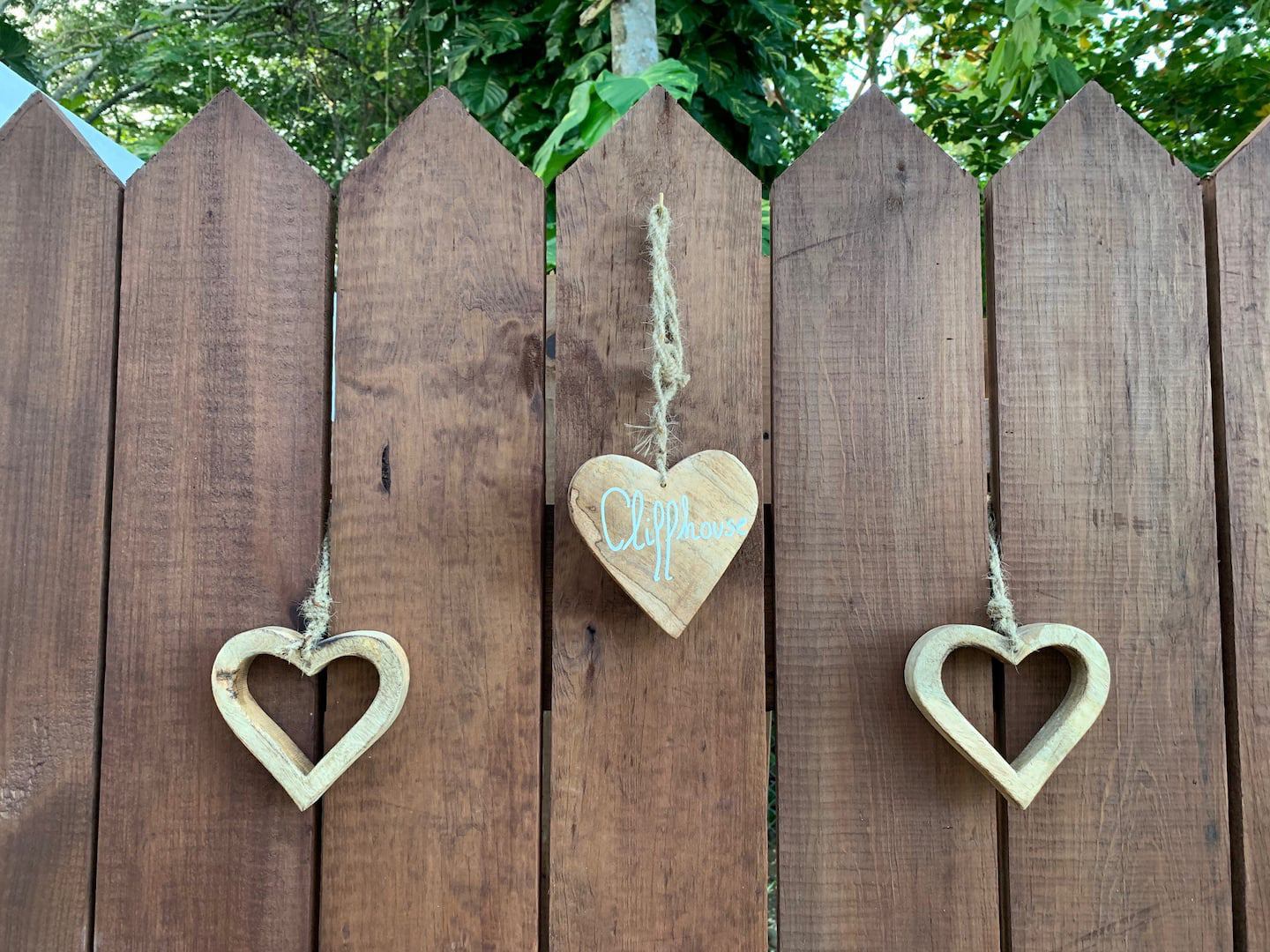 Welcome to our seaside GETAWAY in Jamaica.
In 2021, while the world was in lockdown because of the spread of Covid-19, we escaped to Cliffhouse Jamaica with our family and fell in love with the place.
The property held the interest of adults, teenagers, and toddlers, with its outdoor charm, the view of the sea, the stunning sunset, the outdoor activities, nature … and the list goes on and on. There is literally something for everyone.
We are a mixed family with Jamaican, Indian, and Canadian roots. We have 3 children – 1 young adult and two toddlers. We plan to vacation at this second home several times a year as there is still so much we haven't experienced there yet. Maybe we'll see you on your way in or out. In 2019 major renovation was done to the house by the previous owners, who mixed Caribbean style with their French flair.
It is our hope that you enjoy your stay at Cliffhouse as much as we do. It is a place of serenity, adventure, connection, fun, and incredible memories.
Sidjae
Our friendly staff members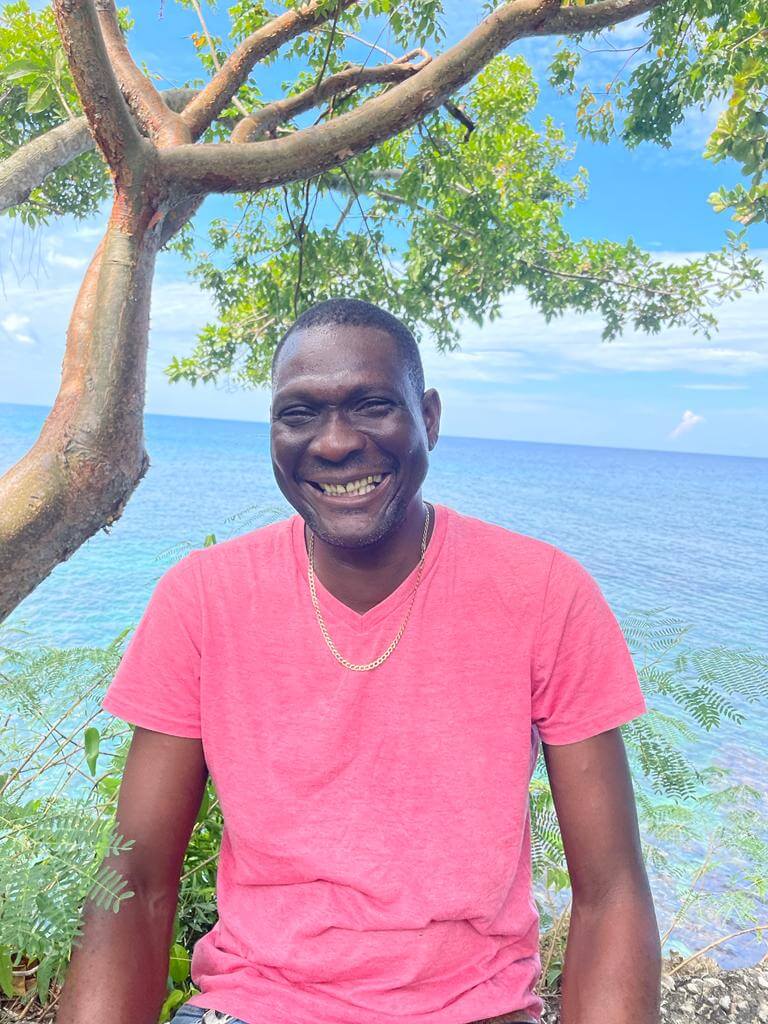 O'Neil
Property manager
O'Neil is responsible for the smooth running of the property and will make sure everything is working as it should. He is very resourceful and well-connected in the community.
For an extra fee he is able to drive guests around the island, and to and from the airport. He is also the person with whom you would coordinate boat trips and other local excursions near the property.
Both O'Neil and Anjelita (his wife) live on the property at the house near the entrance. O'Neil keeps a low profile and is not always on the property as he also works elsewhere, but Anjelita can call him if he is needed.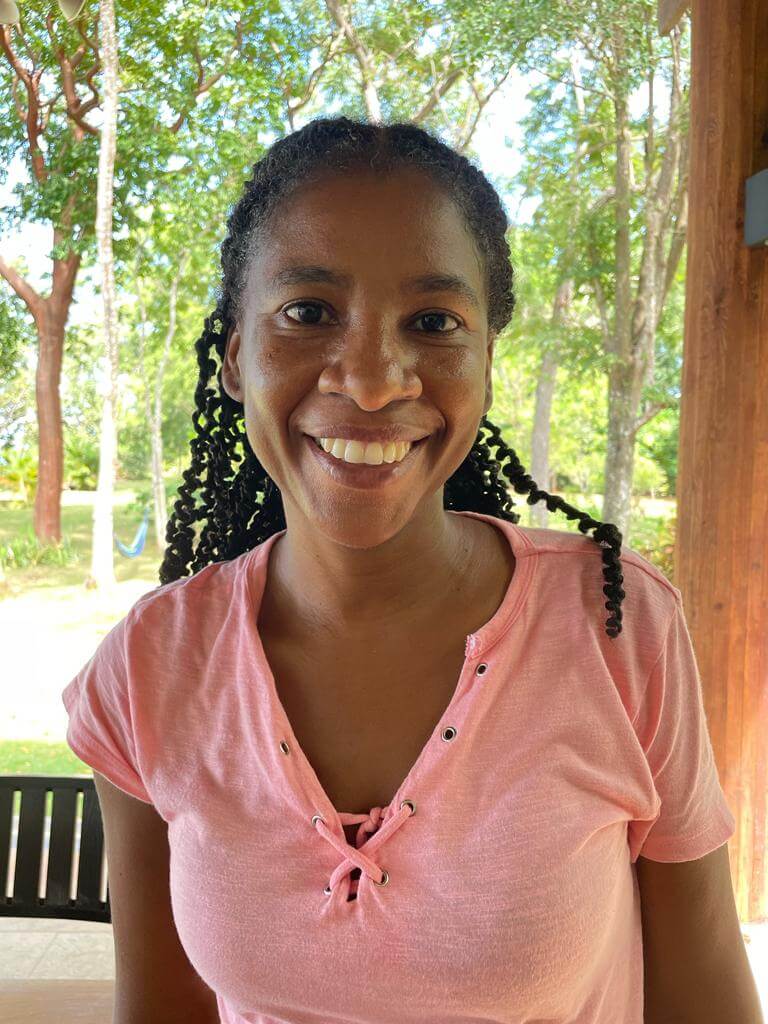 Anjelita
House Attendant
Anjelita is O'Neil's wife and our fabulous house attendant. She runs the house so she's the first one to be called should you have any issue.
She will come in every day to clean the kitchen and living quarters as well as the bedrooms and bathrooms to keep the place in mint condition. She also does personal laundry which is included in the daily service charge.
If you require other services such as babysitting or cornrows (hair), for an extra fee, she'll be able to help you or put you in touch with the right people.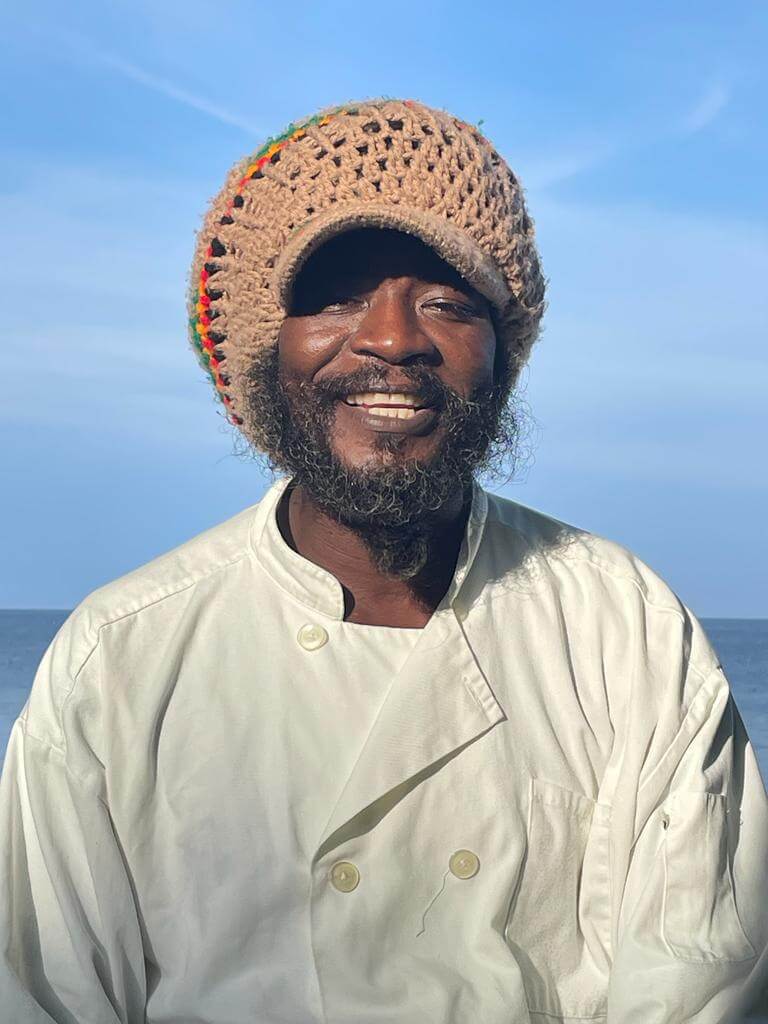 Yogi
Chef, Herb gardener, Pool maintenance
Yogi is our fantastic Chef. No way will you eat better anywhere on the island! He starts the day each morning by arriving discreetly from the back of the house to clean the pool. Then, he turns his attention to preparing meals that are sure to delight even the most discriminating tastebuds. Yogi is more than happy to prepare breakfast and dinner for you, and for an extra fee will also do lunch if you desire.
He is able to prepare a variety of meals including vegan or raw food. He can source fresh seafood – fish, lobster, etc. from the local fishermen or local produce from the farmers. In addition, Yogi can set up a bar for you wherever you would like on the property.
Yogi comes every morning with his scooter and if you need him to run an errand, he will but will have to either use a cab that he'll charge to you or you'll have to give him a lift with your rental car, should you have one.
Yogi is quiet but his thoughts are profound! You will love talking with him.
Beautiful view and fully renovated house in Jamaica
Villa and garden with sea view